I CRASHED THE BMI MUSIC AWARDS
Well sort of. Last week Gary and I tagged along with Kara DioGuardi to the BMI Music Awards with our cameras...just for the hell of it really.
We rode along in the limo with all of the girls from Art House Entertainment...they were having such a good time playing jokes on Stephen, Kara's business partner. At one point they called him to say that Kara had too much to drink and that the limo had to pull over for her to throw up. He totally didn't buy it but it got some good laughs.
The awards were held at the Regent Beverly Wilshire a.k.a. the "Pretty Woman" hotel. Recognize the lobby? :)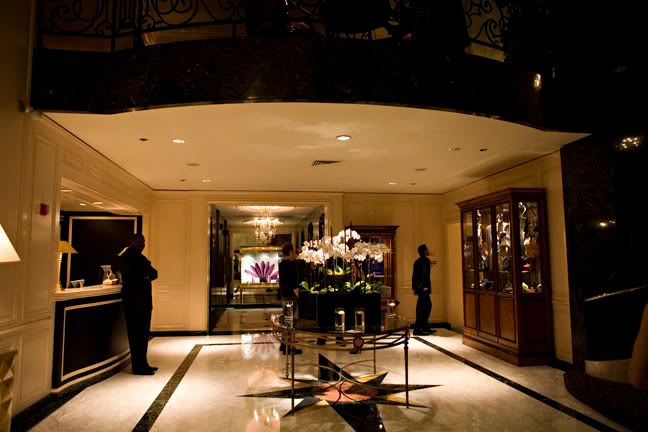 I saw my girl Lisa Loeb in the press line.
Here she is doing one of the poses I taught her...arms away from the body!
Here is Kara being interviewed for E!
And running into the beautiful Kat McPhee
Gary and I both agreed that she should just give up music and be a movie star instead, just so stunning.
I'm not sure why but Jesse Metcalf from Desperate Housewives was there...and super cute!
Jesse w/ the president of BMI and some other guys...I obviously didn't belong there since I didn't know who anyone was :)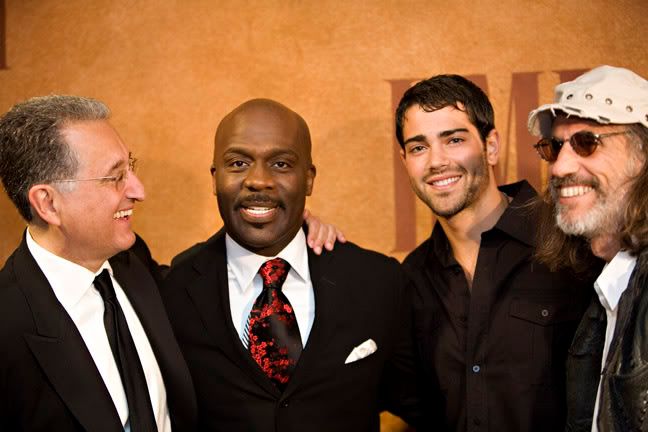 Me & Gary, photo by Lisa Loeb...notice anything new?
At this point, everyone started moving into the ballroom for the awards themselves. Gary and I were about to leave but then Kara caught us and dragged us in and sat us down at a table with everyone from Art House. We sat there and drank wine and ate filet as if we had actually been invited. No one seemed to care so we stayed for the whole thing. I was not allowed to have my camera in there but no kicked me out.
The Foo Fighters winning an award
Kara receiving an award for a Bo Bice song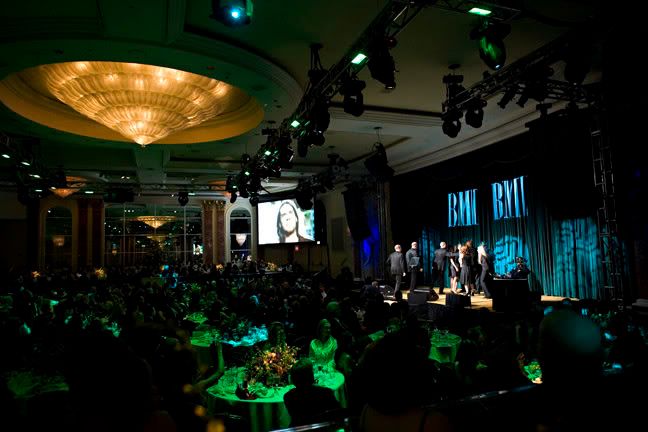 She received 3 awards that night. Yay Kara!
Labels: Music